Why Employers Love Wild Health
Employer contracting has been crucial to Wild Health's growth. For Tania Orihuela, co-owner and Human Resources director of Kentucky Marble & Granite, paying for her employees' membership fees alongside a high-deductible health plan has reaped rewards in three ways:
1.
Fewer sick call-outs and greater productivity
2.
$7,000 in monthly healthcare savings
3.
More comprehensive employee benefits
"We've been able to reinvest into the company a lot, because our costs for employee healthcare have gone from about $12,000 per month to around $5,000. That makes a very big difference—being able to turn around and inject more money into our company." With those savings, says Orihuela, she's been able to offer dental, vision, and life insurance, as well as purchase a high-tech robotic arm that cranks out 40-50 kitchen countertops per week.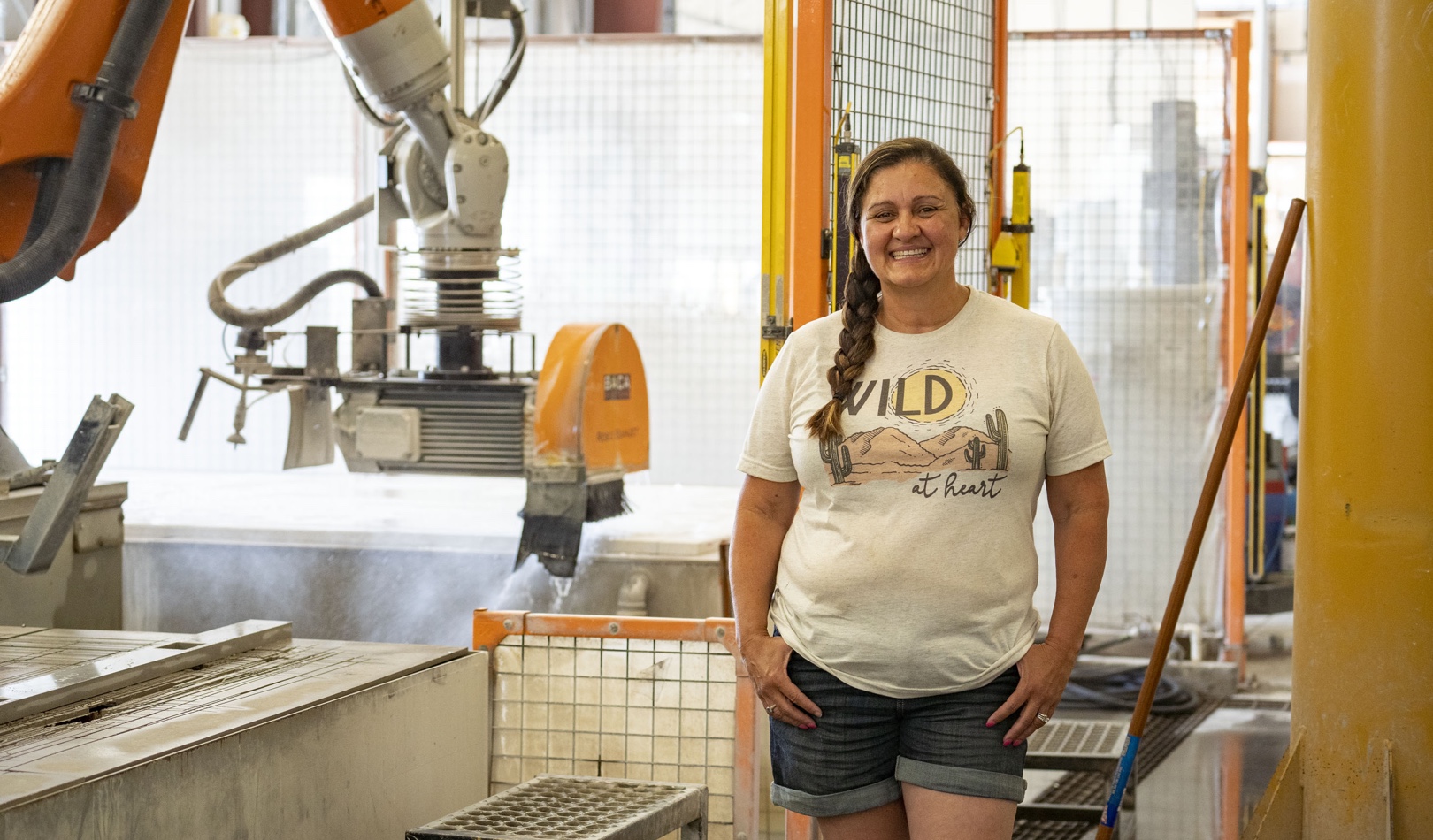 Tania Orihuela, co-owner of Kentucky Marble & Granite, with the robotic arm that she was able to purchase using savings from the new benefits package centered around a direct primary care membership at Wild Health.