Hinters Working
at Hint
100%
of Hinters feel they have enough autonomy to perform their job effectively.
96%
are proud to work for Hint and feel genuinely supported if they choose to make use of flexible work arrangements.
93%
would recommend Hint as a great place to work and are happy in their role relative to what was described to them.
Hint supports me professionally and personally. Our team is a large part of Hint's competitive advantage and I am honored to work with amazing people every day."
I couldn't ask for a better company to work for; my colleagues are tremendously supportive of one another and leadership consistently asks for feedback from employees to make sure we're happy in the (virtual) workplace. My team is one of Hint's greatest assets and I feel incredibly fulfilled by the work I do every day."
Hint fosters collaboration and innovation which enables me to learn from my team and provide meaningful impact within the company. I believe Hint is one of the best companies to be a part of."
I am proud to work at Hint Health where I am surrounded by bright, curious individuals so invested in transforming the US healthcare system."
Supporting Our Teams to Be Their Best
We take care of our employees

Competitive compensation of base salary & stock options

Progressive paid parental leave for both parents

Comprehensive medical, dental & vision + DPC membership or HSA stipend

Remote-friendly workplace, home office stipend & in-person meet-ups

Flexible working hours, flexible vacation & paid federal holidays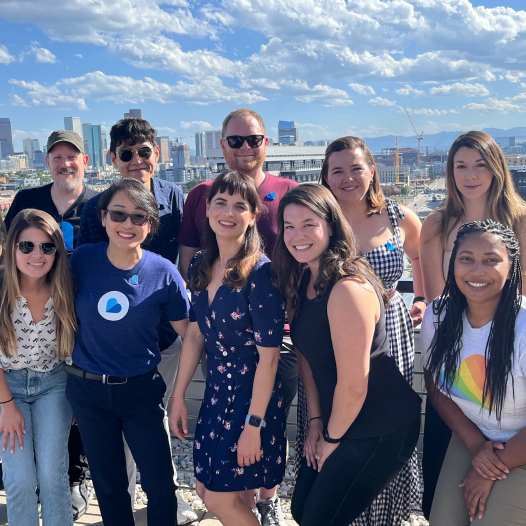 Culture & DEI
Hint Health has Employee Resources Groups including a women's group, a caregiver group, and an anti-racism group. We also have weekly virtual meet-ups where we play games to foster connection and team building.
Mission-driven with a focus on continuous improvement for the greater good

Quarterly company-wide check-ins to recognize team wins and identify areas to improve together

Employee surveys with actionable follow-up and annual performance reviews with anonymous upwards feedback

Transparent career levels with paths to advancement and regular, confidential 'Ask Hint Anything Q&A'
Our Values
What Hinters Live By

Be Transparent

Learn Continously

Care Deeply