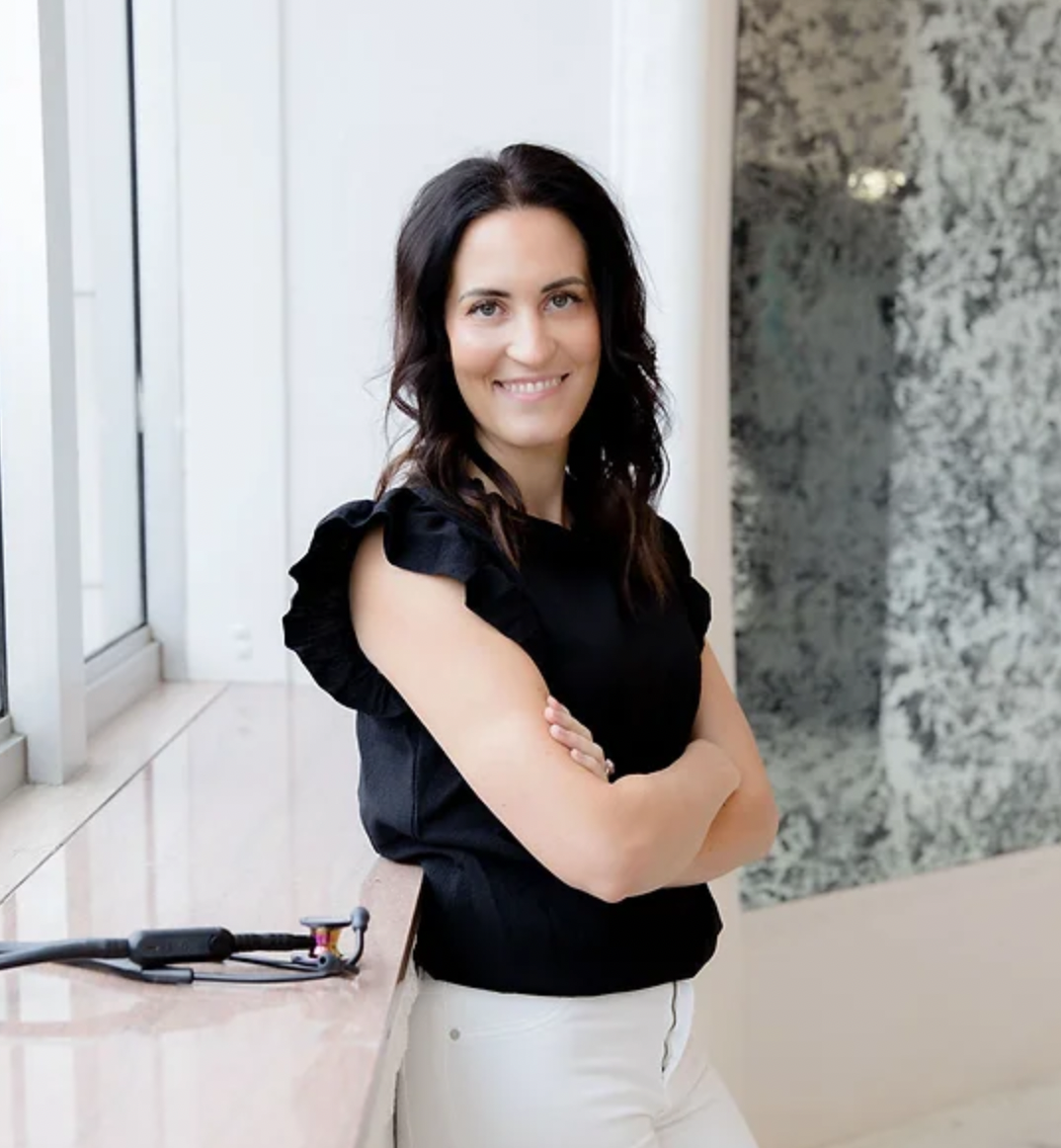 Sharla Clark, DO, Board-Certified Family Practice Osteopathic Physician
Clark Family Medicine
Clinical EMR & Practice Management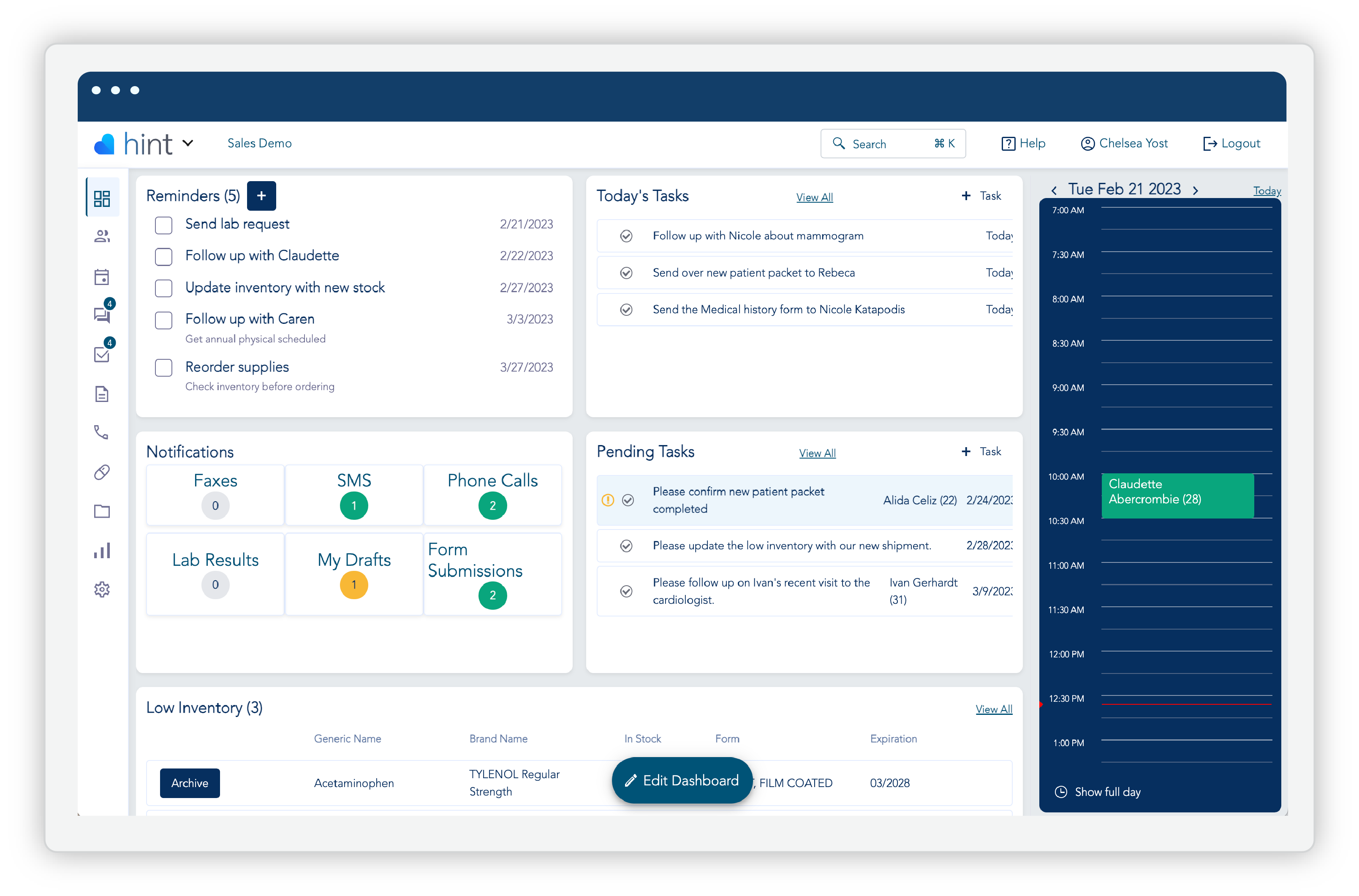 The clinical hub for your DPC
Hint Clinical has everything a Direct Care Practice needs to run smoothly, allowing clinicians to take their attention off the computer screen and focus on what truly matters - their patients.
An all-encompassing practice dashboard
View your daily tasks, notifications, inventory, and schedule all at a glance with the customizable practice dash.
Intuitive patient charting
Only Hint Core flags expiring payment sources, retries and notifies you of failed charges, and automates dunning & collections processes.
Bidirectional Lab Ordering
Special terms for an employer? Offering a virtual-only plan? Customize pricing by services, employer, age & more.
Practice Management Features
Honestly, everything has exceeded expectations. We feel like we're having an EMR custom-built for us. The process has been super smooth!"

Alan Pershing
Practice Director & Membership Coordinator
Renova Infusion & Comprehensive Health
Invoice Management & Member Billing
Manage members with ease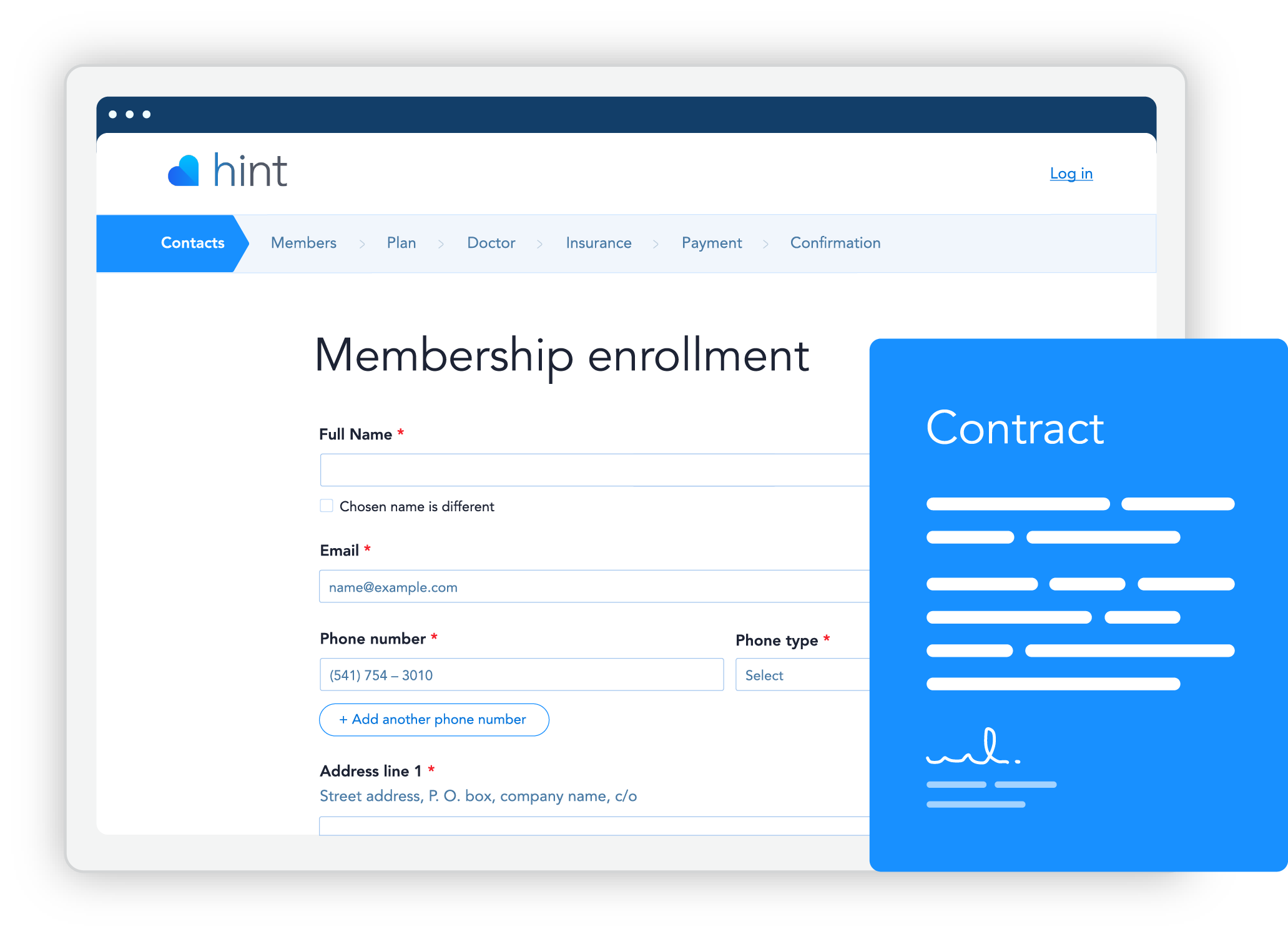 Easy enrollment & document signing
Put your best foot forward with branded online patient enrollment forms and digital legal documentation.
Get paid accurately & on time, every time
Hint flags expiring payment sources, notifies you of failed charges, retries, and automates dunning & collections processes.
Offer membership plans that fit everyone
Special terms for an employer? Offering a family plan? Customize pricing by services, employer, age & more.
Popular Features
Schedule future plan changes for active members
Automated emails remind those who don't finish enrollment
Provide affirming care with gender-inclusive enrollment
Use card readers and tie payments back to members
Add ancillary and one-time charges to member invoices
Control team access with role-based user permissions
Blog
See how Hint navigated the challenge of launching its clinical application in just 6 short months
Read the Article
In-App Patient Communications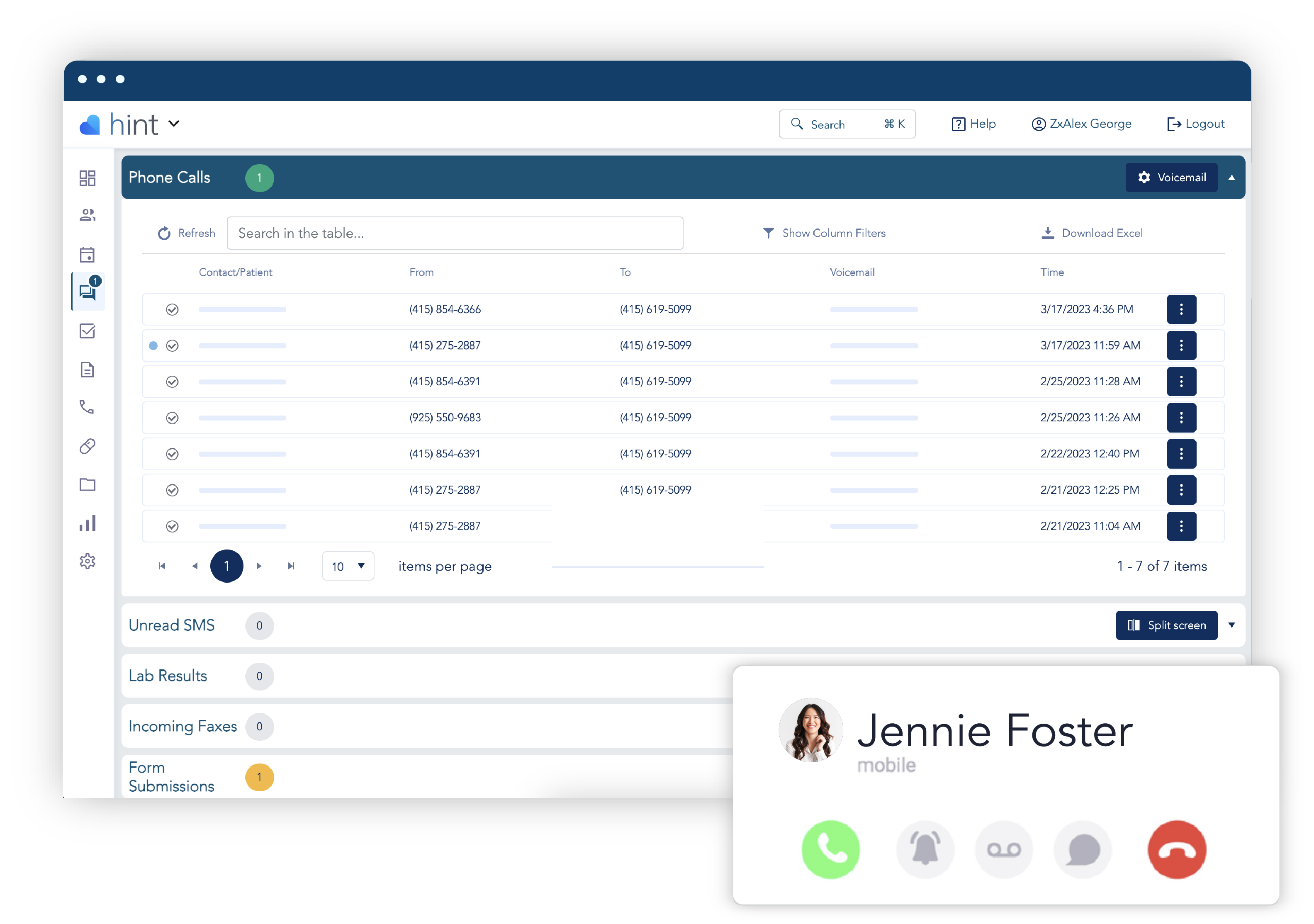 I love the ability to manage and access incoming calls, texts, and emails all from the same app."

Clinical Beta User
All of your member communications in one place
With the ability to access every clinical interaction, Clinical provides the reassurance that any information a clinician needs, won't get lost. Every conversation, text, fax, and form is just a click away - no need to navigate between apps.
Call & text - anytime, anywhere
Port in your own phone number or we can set up a new business line for your clinic. Receive calls and texts directly to your mobile and office.
Integrated eFax
Never miss another fax. All of your inbound messages are organized for review, then simply assign to a member profile with one click.
Notifications of Member communications
Receive notifications for all of your important clinical communications, including lab alerts and member form submissions.
Popular Features
Reporting & Data Management
Reporting that puts you in control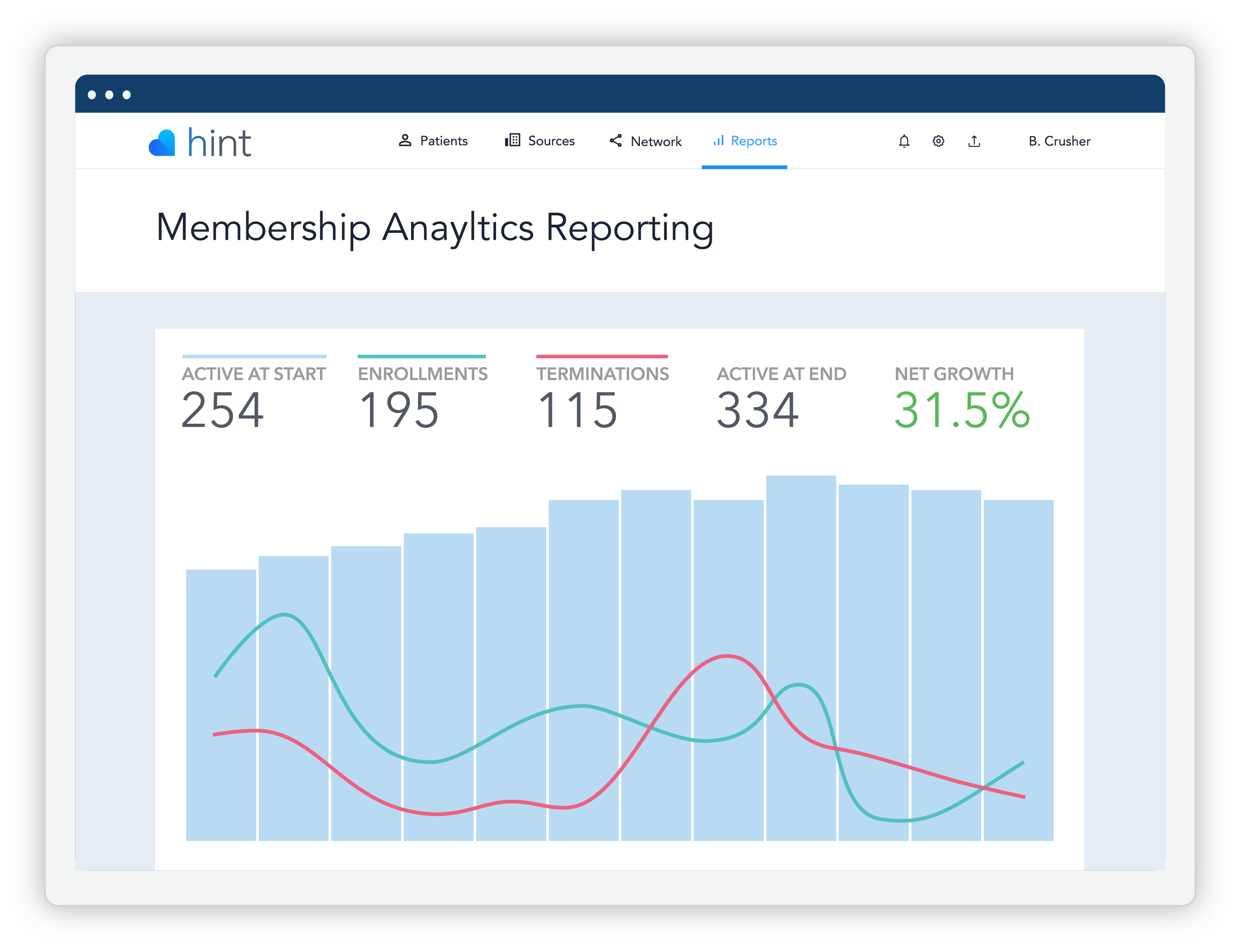 Always know how you're doing
Your dashboard keeps track of trends in your business, so you can make more informed decisions.
Identify areas of improvement
The new Practice Pulse™ report suggests steps you can take to promote a healthy business.
Export your data with ease
Extract and manipulate your data for accounting, advanced reporting & more.
One Tech to Run Your Practice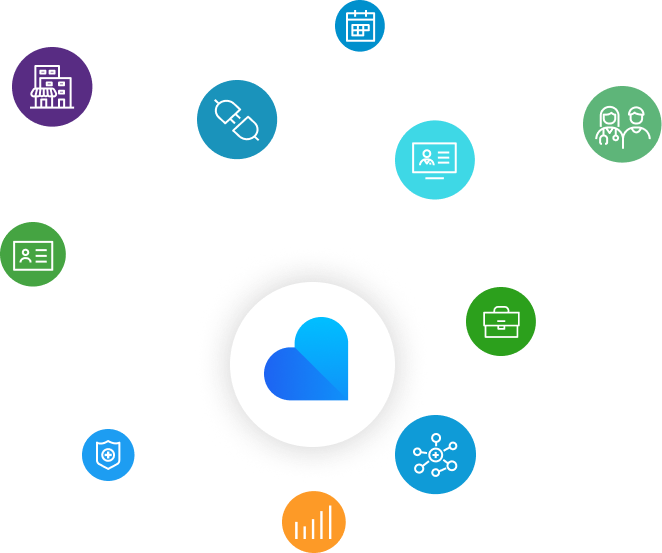 Software that simplifies and scales
Clinical serves as your central hub, allowing you to connect to all aspects of your business and integrate with other technologies that help you operate your clinic and take care of your members.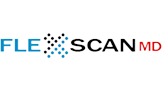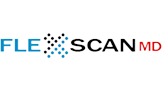 The most secure direct care platform
In 2020, the average cost of a data security breach in US healthcare reached $8.6M, and attacks on healthcare are on the rise, according to IBM. That's why Hint has invested in the processes and technologies required to safeguard patient privacy and keep your data safe.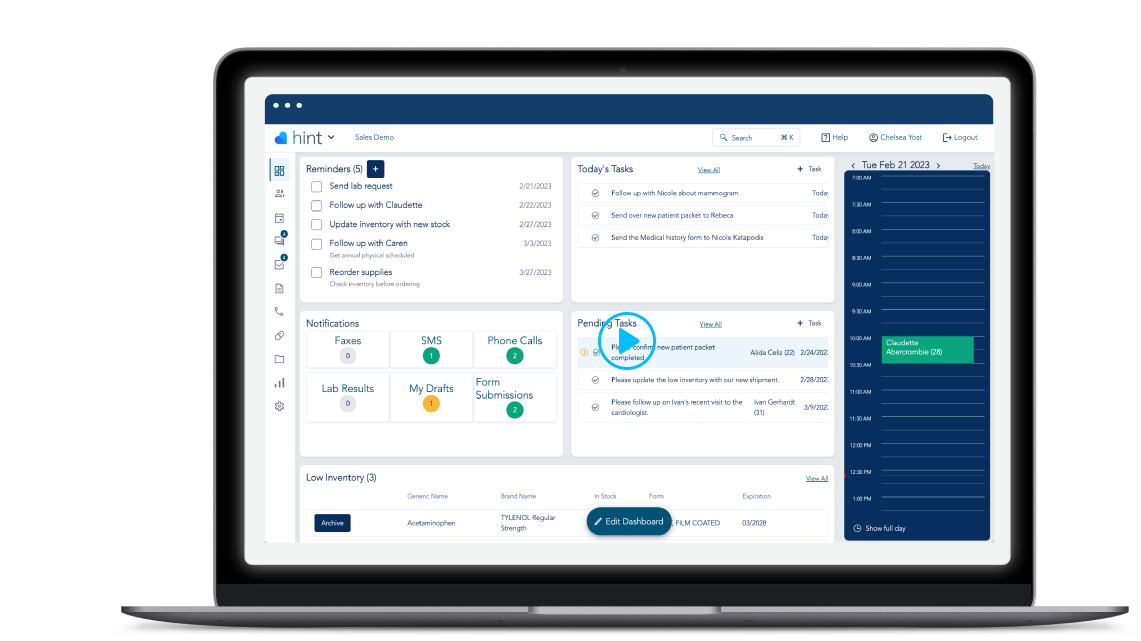 Request a Demo
Get an overview of the most popular features of Hint Clinical, and learn how you can get the most out of all that Hint has to offer.
Watch the Video (14:12)

Launch and scale your practice with
Get started today, and pay nothing until you launch your practice. Startups get 3 months free post launch!
Frequently Asked Questions
How long does it take to get onboarded with Hint Clinical?
It takes 30 days to get onboarded for new customers that do not need migration.

Onboarding is typically completed in several steps.

After submitting your onboarding form the admin user for your practice will have access to the platform and can begin configuring your Hint Clinical account that same week.

There are integrations for ePrescribing and electronic lab ordering/results that take an additional 1-2 weeks to finalize, but the admin user for your practice will have access to configure the account in the meantime.
Is there a patient portal?
Yes, members will have access to the Hint Member App where they can securely access their information from the practice.
Can Clinical support hybrid model practices?
Yes, hybrid practices can use Clinical to power the DPC side of their practice, but another solution will be needed to handle insurance claims.
Is there an app that can be downloaded for Clinical?
Hint Clinical is a cloud-based platform that can be accessed from an internet browser on any device with internet access including laptops, desktops, tablets or mobile phones; there is no mobile app.
Is there a merchant processor in the platform?
Stripe is integrated into the platform.
Can any other payment processors be integrated?
Not at this time, but we do plan to enable additional payment gateways in the future.
Is Clinical HIPAA-compliant?
Yes.
Can I connect my lab accounts into Clinical?
Yes, we can connect your lab accounts to Clinical for bi-directional ordering and electronic results.
How long does it take to set up labs?
It takes roughly two weeks to configure Quest lab accounts, and 30 days to configure Labcorp accounts from the time the request is submitted.

You'll be able to use the integrated fax feature to process lab results while waiting for your lab accounts to be verified.
How long does it take to set up e-prescribe?
It takes about 45 min to set up one user with EPCS authorization. Additional users take 15-30 minutes each, depending on prior use of id.me
What email provider should I use with Clinical?
Google Workspace is preferred, however Clinical can accommodate the email provider of your choice.
Let us earn your business
Submit your contact information, and a member of our team will be in touch to schedule a demo and explore your organization's unique needs.