Less EHRing, More

😃

ing
Quickr combines charting, communication, scheduling, task management and more into one intuitive interface for membership-based healthcare practices.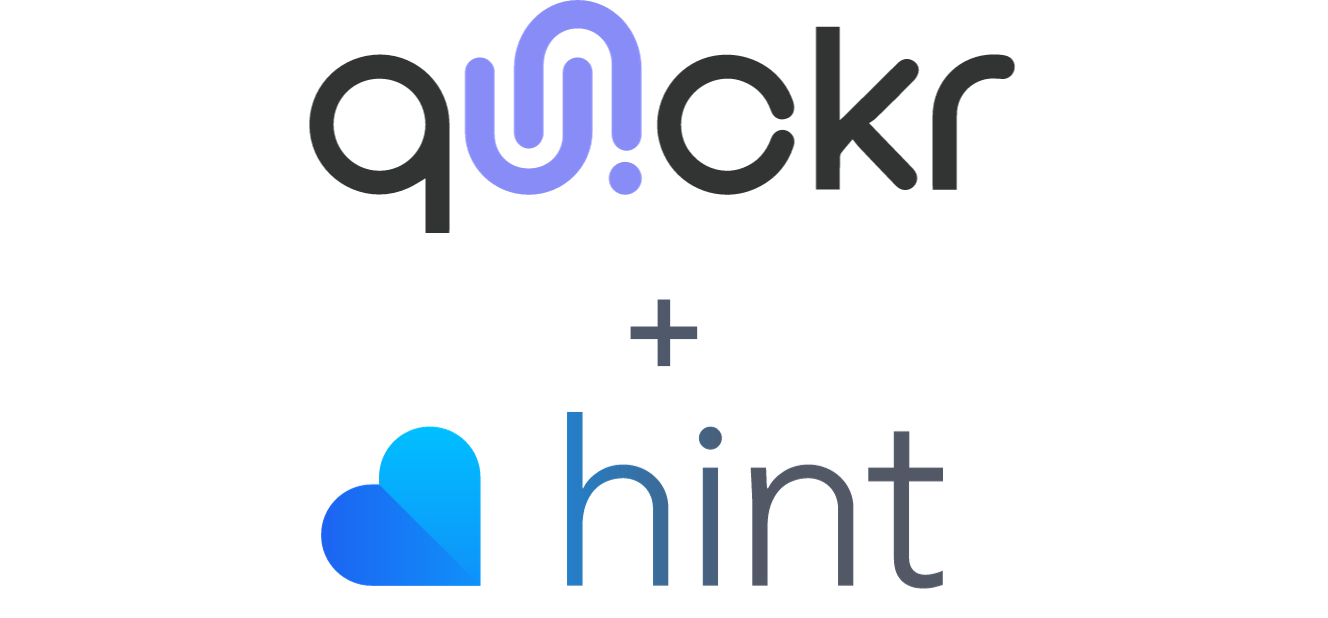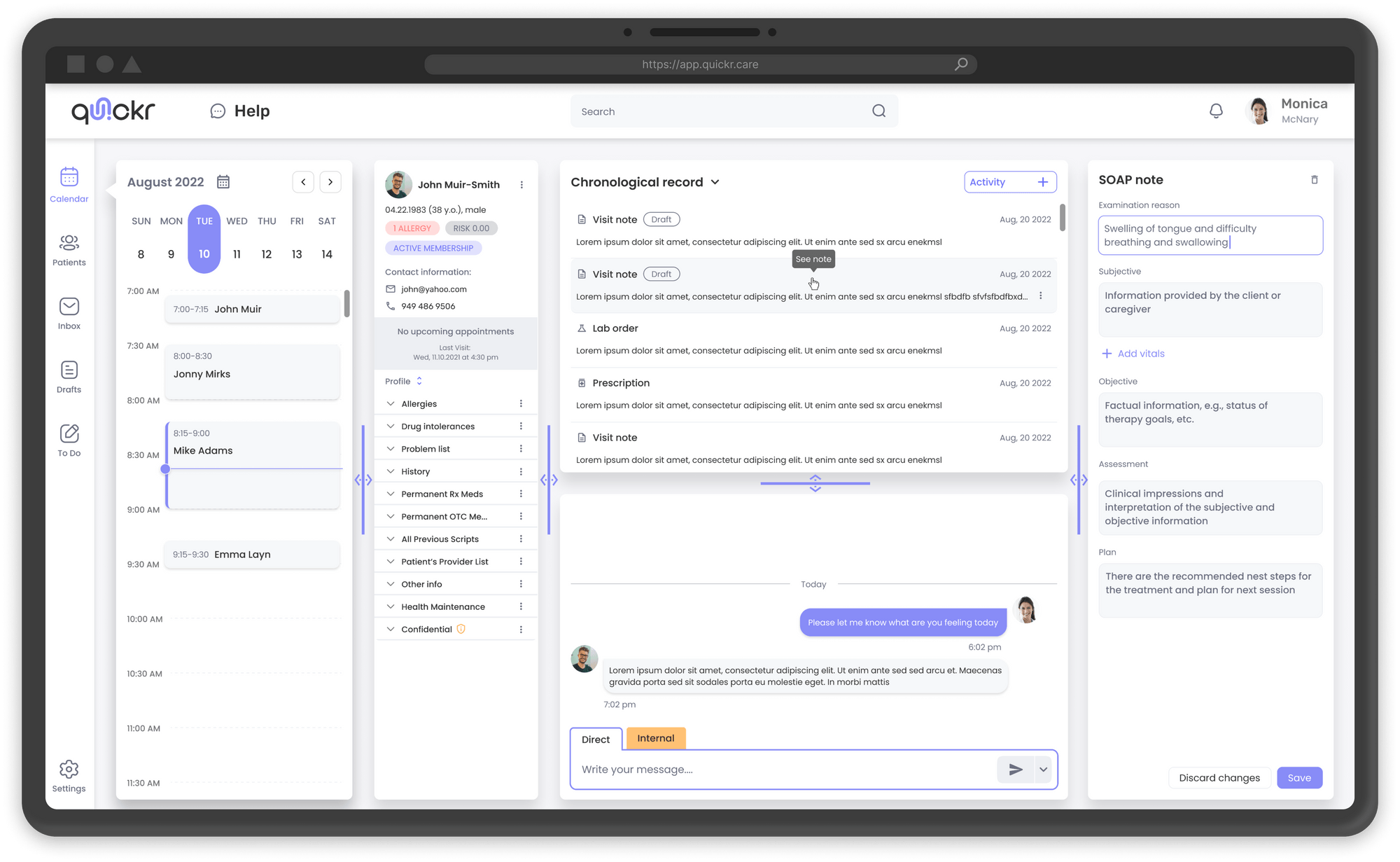 Created alongside a team of the most experienced and creative clinicians, Quickr combines the 10% of features that clinics actually use in all of their different systems into one streamlined interface.
Learn more about Quickr's lightning fast direct care software.
Watch the video.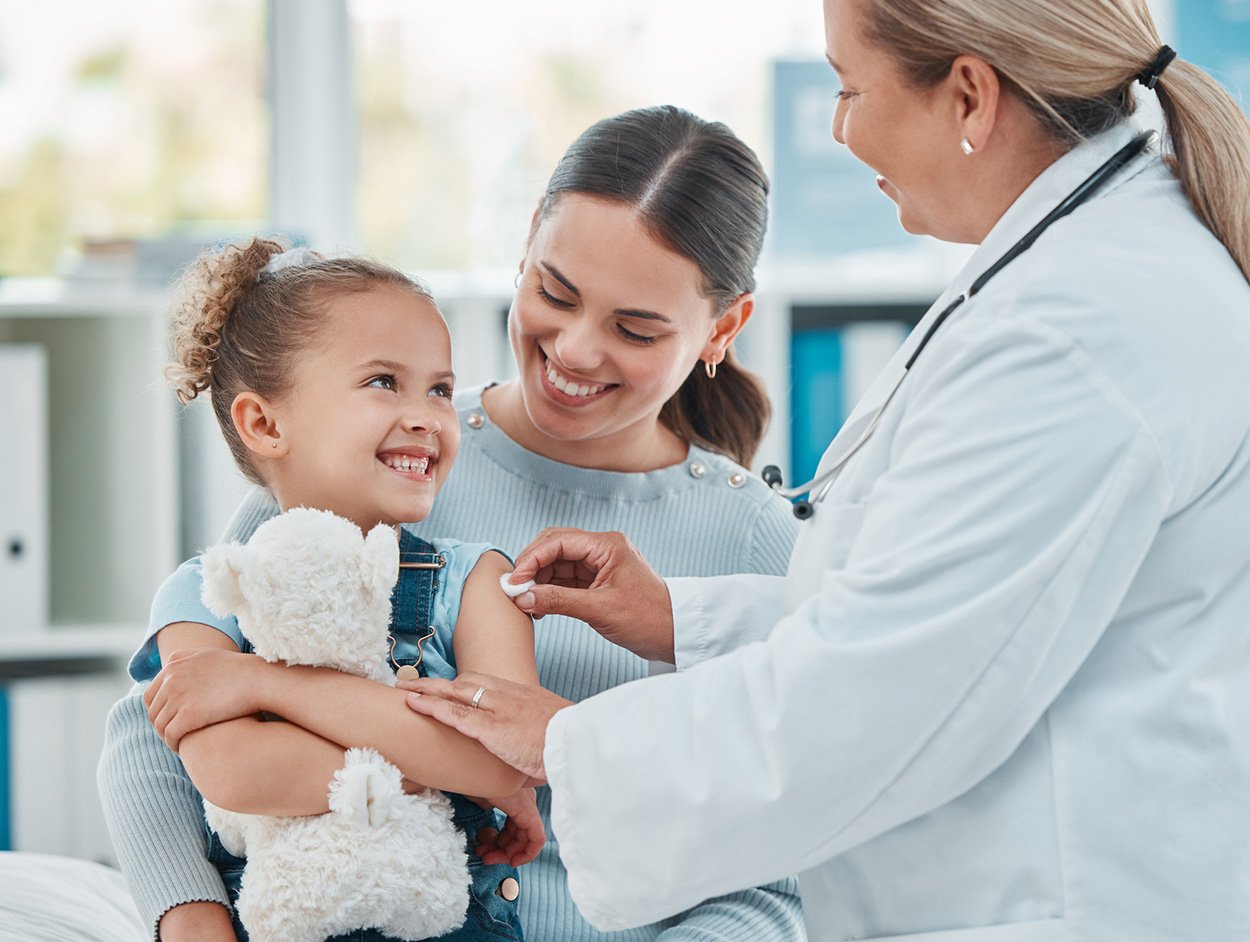 Average DPC patient panel growth after the first 6 months on Elation
Elation's easy-to-use, problem-oriented EHR can be seamlessly integrated with membership management solutions like Hint to automate the million little things it takes to run a Direct Primary Care practice so you grow your panel size and improve quality of care.
Easily Integrate Quickr EHR with Hint Core
1
Use Hint within Quickr to sync patient demographics and membership status for no additional SaaS fees.
CC: 2.9% + 30c (1% surcharge AmEx)

ACH: 0.8% + 25c ($5 cap)
2
Link your Hint Core account to populate patient profiles within Quickr EHR.
3
Jump straight to detailed patient profiles on Hint within Quickr with a simple click.
The EHR by Quickr is absolutely amazing! Never before have I had an EHR that combines all my patient information along with telecommunication, my calendar, demographics all in one place."
Why you'll love Quickr EHR
Fewer Clicks, More Care
All of the functionality of a traditional EHR with none of the frustration. Simple customizable templates. Labs and prescriptions. All contextualized around the patient you're caring for.
Secure Messaging
Message with patients via Secure Portal or SMS, send internal notes, send notes to your teammates or bring teammates into the conversation.
Never Forget a To-Do Again
An easily accessible list of drafted content allows you to step away and come back right to your last action. Our to-do list function lets you tag anything as an action item for later.
Support the entire patient care cycle
Engage With Patients Before & After Visits
Online scheduling, intake forms, lab results and prescription fills for your patients helps your practice stay connected to your panel.
Virtual and In-Person Care
Provide a seamless care experience to both patients and clinicians, whether you're seeing patients virtually or in the clinic.
Document Visits and Create Orders
Reduce clicks and documentation time with an intuitive and efficient system, purpose-built for primary care.
Reclaim 40+ hours every month
In addition to a powerful EHR, Quickr's Chrome extension, Monica™ by Quickr, combines the Elation/Spruce/Hint interfaces to reduce clicks and errors and save DPC doctors time.
Automatically integrate and exchange names and info between Elation, Spruce, and Hint in real-time and do it all on the same tab.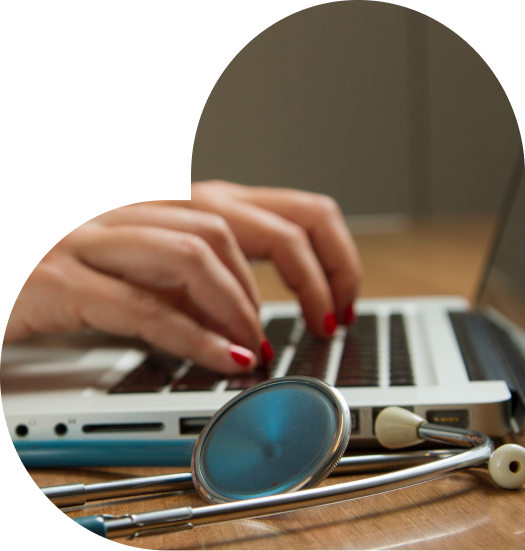 Why Hint?
We're on a mission to make Direct Primary Care the new standard in healthcare. Everything we do is focused on helping you maximize the impact that the DPC model can have on your patients, your business, and your community. The nation's fastest growing DPC practices choose Hint to power their businesses because of our 3 core competencies.
Operational Efficiency:
The Hint Core platform automates tedious workflows and talks to your EHR and other systems, giving you more time with patients.
DPC Know-How:
No one can beat the level of customer care and expertise that we provide to ensure that you are successful with DPC.
Membership Growth:
Hint has unique features and exclusive partnerships designed to help you fill your practice with more paying members.