Best-in-class patient experience
All your communication channels, all in one place.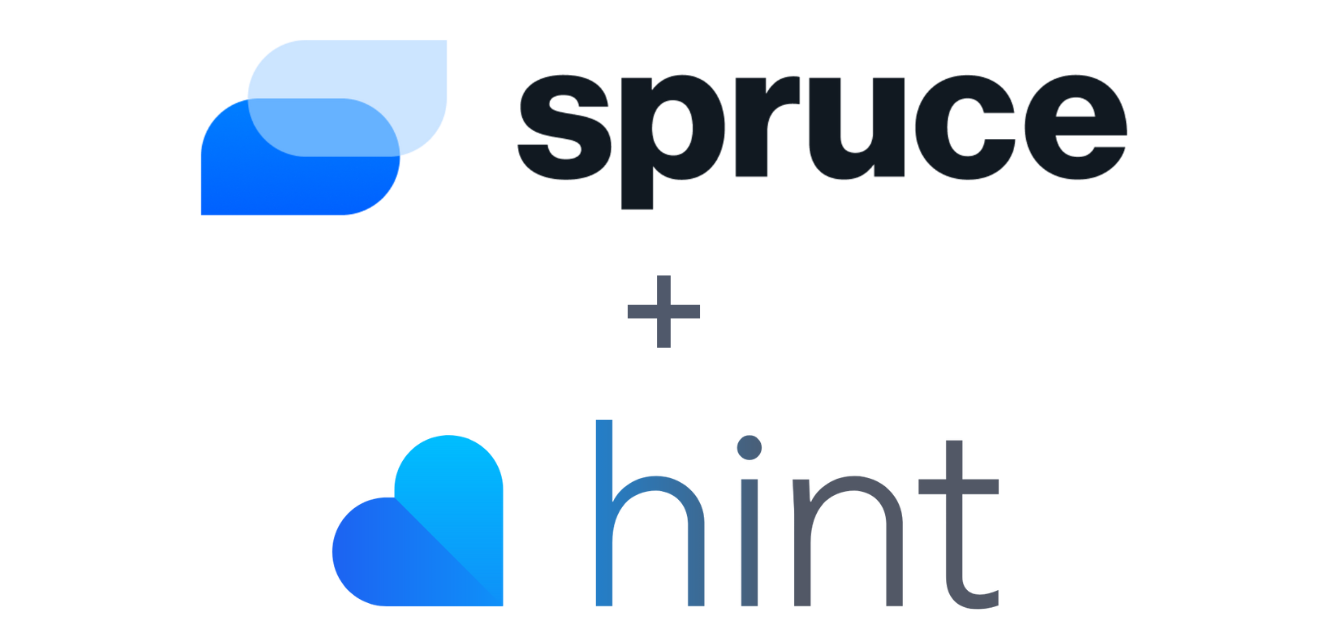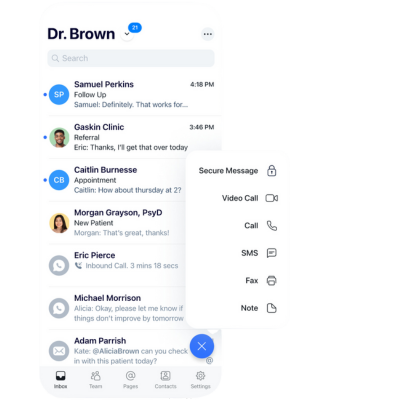 Spruce is a modern, all-in-one platform that puts calls, voicemails, texts, secure messages, fax, video, and telemedicine all in one place.
Learn more about the leading platform for HIPAA-compliant healthcare communication.
Watch the video.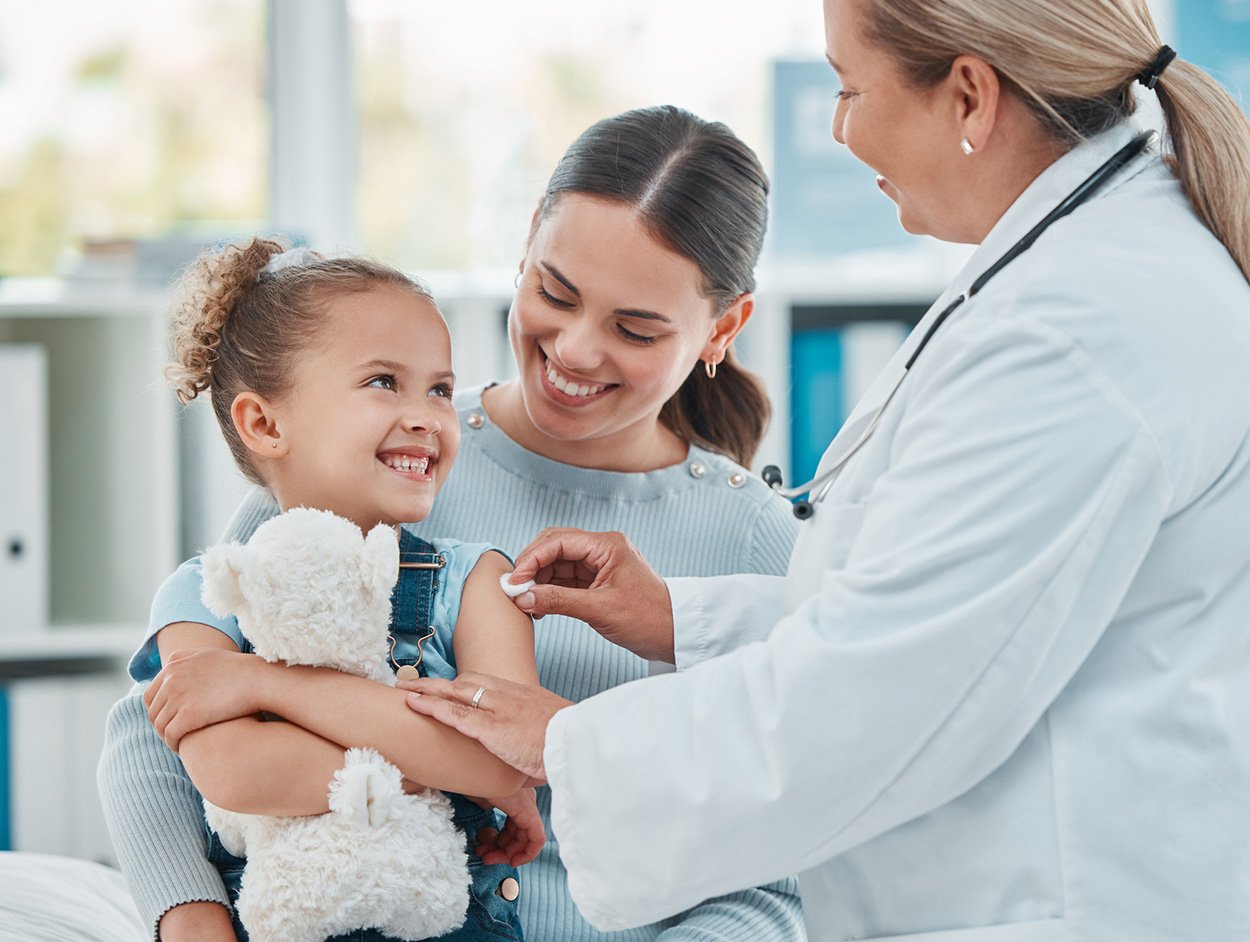 Average DPC patient panel growth after the first 6 months on Elation
Elation's easy-to-use, problem-oriented EHR can be seamlessly integrated with membership management solutions like Hint to automate the million little things it takes to run a Direct Primary Care practice so you grow your panel size and improve quality of care.
Easily Integrate Spruce with Hint Core
1
Connect Hint Core to your Spruce account to import Hint patients.
2
When a new patient is created in Hint, a corresponding contact for the patient will be created in Spruce.
3
Patient information added or updated in one system will automatically update in the other, including membership plan and billing status.
Streamlined Communication
Modern Phone and SMS System
HIPAA-compliant VoIP phone system, e-fax, secure messaging, SMS texting and team collaboration.
Team Messaging and Notes
Individual and group secure team messaging with task assignment, and private team notes within patient messages.
Secure Video Calling
Offer virtual visits from anywhere.
We started getting a very large number of phone calls, and since we have such a small staff we weren't prepared to handle them. Spruce has given us the ability to communicate more efficiently and effectively with patients, even with a small staff and large call volume."
Why you'll love Spruce
All of Your Communication Channels in One Place
Secure messaging, video, phone, E-Fax, team messaging and notes all in one platform.
Care Team Coordination
Securely message with teammates and other clinics with notes, referrals, paging and more.
Modern Care
Best in class telemedicine from your phone, desktop or anywhere in between.
Why your patients will love Spruce
Clinic Profile
Simplified access and connection for patients through your Clinic Profile.
After Hours & Virtual Care
Offer patients care from anywhere with video visits, questionnaires and an after-hours answering service.
Convenience
Secure messaging and referrals all within the Spruce app.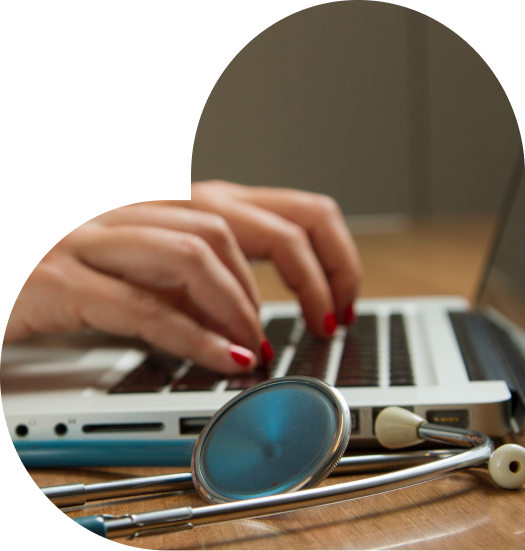 Why Hint?
We're on a mission to make Direct Primary Care the new standard in healthcare. Everything we do is focused on helping you maximize the impact that the DPC model can have on your patients, your business, and your community. The nation's fastest growing DPC practices choose Hint to power their businesses because of our 3 core competencies.
Operational Efficiency:
The Hint Core platform automates tedious workflows and talks to your EHR and other systems, giving you more time with patients.
DPC Know-How:
No one can beat the level of customer care and expertise that we provide to ensure that you are successful with DPC.
Membership Growth:
Hint has unique features and exclusive partnerships designed to help you fill your practice with more paying members.