Sedera Medical Cost Sharing is a non-insurance healthcare model that is more affordable than typical insurance plans. When DPC patients pair their membership with Sedera, they have a free-market solution for large, unexpected healthcare needs not included in their DPC membership.
What is Sedera Medical Cost Sharing?
Watch the video.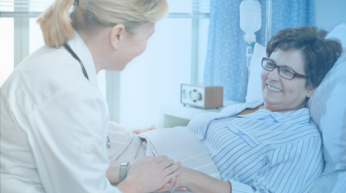 Average savings with Sedera compared to insurance.
Sedera Health survey of 30 prospective members: 2016-2017
Why you'll love Sedera
Grow your practice
Potential patients often ask, "What about large medical events not included in DPC?" Sedera is the affordable, free market answer.
Extend your value
By introducing patients to DPC paired with Sedera, patients will get more of their healthcare needs met.
Save patients money
Sedera is more affordable than health insurance and provides cost transparency resources to help members save on the cost of care.
Why your patients will love Sedera
Low monthly costs
Affordable monthly contributions start as low as $124 per member — way less than most insurance plans.
Go anywhere
There's no such thing as "out-of-network". Sedera goes where members go — worldwide!
Price transparency
Sedera provides cash pay tools and resources that empower members to know the cost of care before they receive it.
Our top priority is making sure our members are cared for - whether that's by us, or the services and products we recommend. Because of Sedera's excellent member services team, their approach to medical cost sharing, and the integrity of their founder, we recommend Sedera very highly to our members.
Offering Sedera is easy and free through Hint
3
A recurring itemized charge for Sedera will appear on their monthly invoice.
FREQUENTLY ASKED QUESTIONS
How does the Sedera medical cost sharing community work?
Sedera Members commit to sharing one another's medical burdens. Members choose their Initial Unshareable Amount (IUA) during enrollment. This is the amount Members are required to pay per injury, illness or medical event without help from the Community. Members make monthly contributions to the Community and when a Member has an eligible medical expense that exceeds their IUA, the Community shares from the contributed funds to help pay the remaining balance.
For which patients is Sedera a good choice?
Sedera ACCESS+ is a good fit for DPC patients who generally commit to a healthy lifestyle. Sedera is very specific about the medical needs that are eligible for sharing and your patients should review the

ACCESS+ Membership Guidelines

,

Membership Summary

, and

FAQs

to ensure ACCESS+ is right for their needs.
ACCESS+ is an individual or family membership available for DPC patients. It is not available through an employer group.
Can I offer Sedera if I don't have Hint?
The Hint Core platform makes it easy to offer Sedera ACCESS+ to your patients— once it's turned on in your account, it's as simple as the click of a button. Your patients will be billed each month for both your DPC membership fee and for Sedera. However, if you don't have Hint, your patients can enroll on Sedera.com or contact Sedera directly for more information.
Is my practice eligible to offer Sedera?
The Sedera product that pairs with Direct Primary Care is called Sedera ACCESS+. Right now, Sedera ACCESS+ can only be offered by doctors who meet certain requirements. Support for other kinds of direct care practices is coming soon.
All DPCs are eligible to refer Sedera to patients. In addition, Sedera hasa cross-referral program for approved DPCs. Approved DPCs are included on Sedera's DPC Finder Map and Sedera Members who pair their membership with an approved DPC receive a discount on their monthly member contribution rate.
What is the difference between Sedera and insurance?
Insurance arrangements are a contract whereby one party agrees to be legally responsible for and accept another party's risk of loss in exchange for a payment—a premium. Medical cost sharing is an arrangement whereby Members agree to share one-another's medical expenses through an act of voluntary giving. Sedera is not licensed or registered by any insurance board or department since Sedera is not practicing the business of insurance. Sedera does not assess applicants' health risks, because neither Sedera nor their Members are assuming financial liability for any other member's risk. Unlike insurance, the focus of Sedera's medical cost sharing program is on how Members help each other with their immediate needs.
Has the community ever been unable to pay for all the Needs of its Members?
If shareable Needs are ever significantly greater than shares available in any given month, the Sedera MCS Community may prorate the Needs amount requested for medical expenses. This involves an across-the-board percentage reduction of Needs payments but does not necessarily mean that all Member Needs will not be met in that month. However, to date, Sedera has not had to prorate any sharing.
How does Sedera share in the cost of treating prior medical conditions?
A look-back period of 36 months applies to all pre-existing medical conditions for Sedera applicants and is subject to sharing limitations unless 36 months immediately prior to the membership start date has passed without any signs or symptoms of the condition, without any treatment needed, without any medication prescribed or taken, and without any suspicion by the patient or doctors that the condition is resurfacing.

Pre-existing medical conditions will become eligible for sharing based on the Member's tenure and a graduating sharing schedule. This schedule and sharing limitations are included in the Membership Guidelines.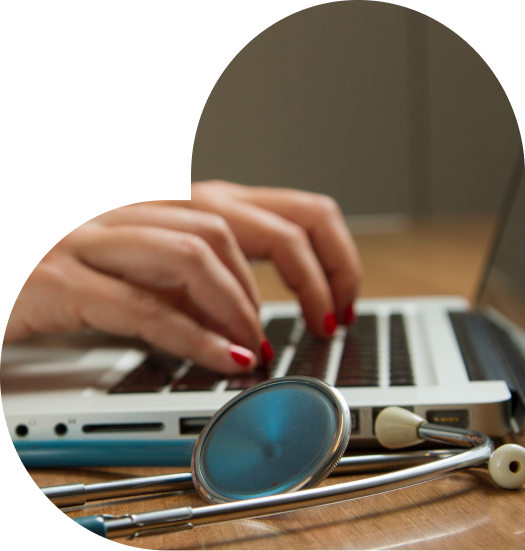 Why Hint?
We're on a mission to make Direct Primary Care the new standard in healthcare. Everything we do is focused on helping you maximize the impact that the DPC model can have on your patients, your business, and your community. The nation's fastest growing DPC practices choose Hint to power their businesses because of our 3 core competencies.
Operational Efficiency:
The Hint Core platform automates tedious workflows and talks to your EHR and other systems, giving you more time with patients.
DPC Know-How:
No one can beat the level of customer care and expertise that we provide to ensure that you are successful with DPC.
Membership Growth:
Hint has unique features and exclusive partnerships designed to help you fill your practice with more paying members.
Offer your patients a real alternative to health insurance
With Sedera ACCESS+ and your DPC services, patients can rest easy knowing that they have access to affordable, high-quality care.